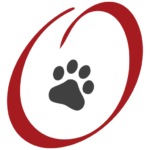 Website Oneka Pet Resort
Do you have a passion to learn why dogs do what they do? Are you positive, dependable, and hard-working? If you answered yes to all those then apply now to be a Dog Handler at Oneka Pet Resort in Hugo, MN. We are looking for reliable, outgoing, energetic people to join our amazing team! Full-time and Part-time positions are available.
Oneka Pet Resort is a facility specifically designed to work with dogs for boarding, daycare, training and enrichment. Our industry leading team works closely with our on-staff dog behaviorist to provide the best customer service for our clients, and most importantly the dogs in our care. We are open 7 days a week, and care for dogs and cats every day. We are also a facility that does not discriminate based on the breed of dog. We work with all breeds and determine if they are a good fit for our facility based on their temperament by testing every new dog that comes through our doors.
Responsibilities
Provide an excellent customer experience for our clients and their dogs
Ensure the team and dogs in our care are happy, healthy, and safe
Supervise off-leash play groups of dogs both small and large.
Clean up after dogs during play groups
Interact and maintain control of dogs of all sizes
Ensure water is accessible to all dogs 24-7
Work with individual dogs that are not able to be in a group play environment
Daily cleaning of kennels, play areas (indoor and outdoor), general cleaning and disinfecting
Weekly deep cleaning
Help keep the facility tour-ready at all times
Follow all policies and procedures
Notify management of any incidents when they occur
Other duties as assigned
Qualifications
18 years or older
Legally authorized to work in the United States
Prior experience caring for dogs in a professional setting is preferred but not required
Available to work: Holidays, Weekends
Ability to life 40 lbs with no restrictions
Ability to stand for long periods throughout the shift
Ability to work well with others
Attention to detail
Self-motivated
Willing to take direction from supervisors
Reliable transportation as we care for dogs 7-days a week regardless of weather
Must love dogs
Benefits
On the job training with our on staff dog behaviorist
401k with employer matching
Health insurance for full-time employees with a portion paid by the company
Paid time off for full time employees
Performance bonuses
Growth opportunity
Casual dress environment
Bring your dog to work
Employee dogs receive free daycare and boarding (some restrictions during busy seasons)
Employee discounts
Flexible schedules
We offer 12-hour shifts (6:30 am – 6:30 pm) and 8-hour shifts (8:30 am – 5:00 pm)
Only day shifts, no late night or overnight shifts
Starting wage: $13.00 per hour